Ottawa's Fred Astaire Dance Studio.
Bringing the joy of dance to the nation's capital for over 40 years. Take lessons as a couple, or individually with a professional dance instructor.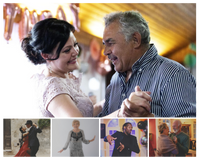 NEW Student Introductory Special
Learn Ballroom, Latin, Swing dances, and much more from a professional instructor. Private, Group and Party Lesson Combination.
more details & buy now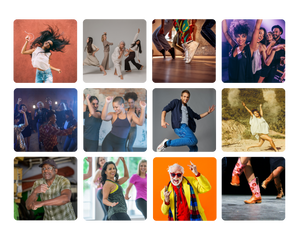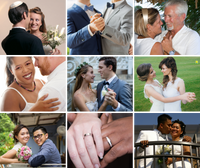 Wedding Lessons! Know anyone getting married?
The first dance at a wedding is a special moment. It's when the couples' eyes don't leave each other, yet all eyes are on them. We want the first dance to reflect the love and unity in their relationship. But most importantly we want them both to enjoy this genuine moment!
READ MORE about preparing for your wedding
What our students love about us....
We truly appreciate the dedicated team of instructors. Over the years, they have demonstrated professionalism, a commitment to our growth as dancers and have been responsive as needed.  We have grown in confidence and ability due to the support of our teachers.  Most of all, we have fun and look forward to our lessons!

Geoff & Gabriel
We started dancing to prepare for our wedding. We continued with our lessons because we enjoy the positive atmosphere and the excellent staff. It's a great way to relieve stress and a fun activity that we can do together! 

Martin & Isabelle
I signed up in Jan 18 after seeing a FB promotion and am hooked! What impresses me the most is this Fred Astaire Dance Studio Ottawa makes it so much fun to learn. I am learning beyond my wildest expectations and strongly recommend to one and all. If you have been sitting on the fence wondering if you should, now is the time! You will not regret it!!!

Teresa
Taking virtual lessons, besides their practicality and efficiency, has led us to practice our dancing far more at home than when we began lessons at the studio.  During the pandemic constraints, the virtual lessons have enabled us to pursue our enjoyment of dancing.

Rick & Leila
Online lessons have allowed us to keep learning, practicing, improving and having fun together through a difficult time. We are really grateful for the studio's flexibility in making this option available.

Bela & Cynthia
I like the virtual dance lessons because it helps me focus on very specific aspects of leading the dance patterns. Not having an actual partner with me is both a challenge and a benefit.  Since I must visualize where my partner is throughout the pattern, I learn how my leading technique (frame, position, actions) benefit my partner's ability to follow

Mark
"Time flies when you're having fun!"
"We've now been dancing for almost 4 years and cannot believe how quickly the time has gone by thanks to all the fun we have with the Fred Astaire Ottawa team. For us, it was something that started on a whim. We were looking for an activity to do together and never expected that dancing would fit but it's been a great addition to our lives. When we're stressed and tired and have had enough of our work days, our weekly lessons are a welcomed distraction."
- Andrew & Heloise
read their full story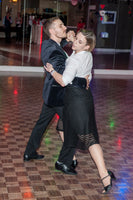 Discover more about our studio
Dances We Teach...
Learn the Fox Trot, Waltz, Tango, Cha-Cha, Rumba, Salsa, and many more popular partnership dances from our professional dance instructors.
READ MORE about each dance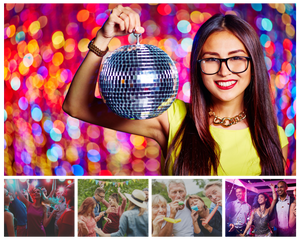 Studio Parties...
Showcase your new moves with fellow students at our Studio Parties. These parties are a fun way to meet other students and put what you have learned into practice.
see what a party looks like & LEARN MORE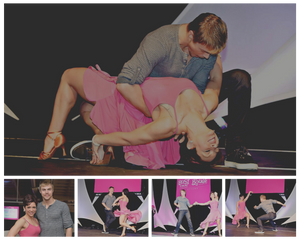 Community Involvement...
It's imperative for us to give back to the Ottawa community. For over 18 years, we have provided free dance instructions and performances at the Viennese Winter Ball, Bust a Move's fundraiser for breast health, and other Ottawa-based charity events.
SEE & watch MORE videos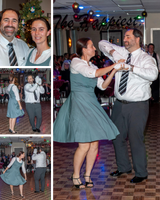 "Hugely positive impact on our relationship!"
"For years we talked about learning to dance together, and never followed through.  We both loved music, but could never enjoy it at events beyond the "hug and shuffle".  We eventually took the plunge on a 5-lesson package, and have never looked back.  We love to be able to take the time together for ourselves.  We love to be able to learn a new skill with each other.  We love being able to show off our abilities at various functions.  Most of all, we love an opportunity to touch each other, and work together as a partnership."
- Steve & Eva
READ THEIR FULL STORY & watch video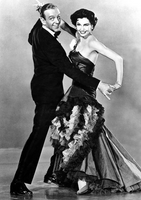 Our Founder: Fred Astaire
In 1947, Fred Astaire, along with his partner Charles Casanave, Sr., a retired motion picture executive, opened the very first Fred Astaire Dance Studio on New York City's famous Park Avenue. It was an instant success and soon the company was on its way to opening franchises throughout the world, making it a pioneer in the franchise business. The foundation of the business then and today is the dance programs that were personally designed by Fred Astaire. Throughout the years and decades that followed, the company grew quickly as franchises opened throughout the world.
READ MORE